WELLNESS
NMGS is committed to enhancing the overall wellbeing of our clients and have partnered with Chasinbalance, a life concierge service created to empower individuals and organizations by focusing on Wellness and Mindset Development.
---
Founder of Chasinbalance:
Meet Illiett Ojeda
Chasinbalance specializes in the process of creating a personalized life road map for individuals through a variation of programs that motivate and assist balanced living. Programs include, but are not limited to:
Goal Setting Seminars
Vision Board Workshops
Leadership Training
Growth Mindset Courses
Journaling
Accountability Groups
Planning & Tracking Resources
Virtual Fitness Classes
Nutrition Guidance
Stretching Instruction
Meal Prep Assistance
Wellness Literature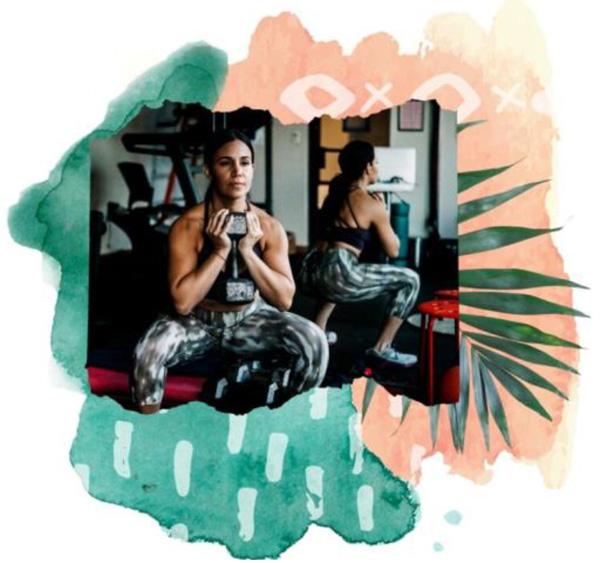 ---
Illiett's extensive background includes...
10+ years in the education, training, and motivational sector assisting individuals & organizations in goal setting and goal crushing. The approach is strategic and catered to support objectives and cultural demands. She also brings 20+ years of experience in the wellness industry as an athlete, amateur competitor, and coach giving her invaluable knowledge in which she incorporates into all her programs. Illiett graduated with her Masters in Mass Communications with focus on Global Strategy and comes with over 20+ years of creative services, as well as marketing experience, which enables her to enhance and create a unique experience that drives results. Chasinbalance was created not as an accident, but as a necessity – a necessity to take charge of daily life in mindset and wellness. This movement has the power to motivate individuals in a way that will change their lives forever.
---
Illiett's Credentials include:
Master of Science in Mass Communication: Global Strategic Communications
Bachelor of Science in Education and Leadership
CrossFit Level 1 Certification
Wellness Coach and Life Concierge
Motivational Speaker
We look forward to implementing a new approach to wellness through this comprehensive initiative.For more information on how Chasinbalance can help you or your company, please contact us at 305 592-9926 or E-mail Us at wellness@mynmgs.com
---
Missed any previous month's of the Wellness newsletter?
May 2021 Edition, June 2021 Edition, July 2021 Edition, August 2021 Edition, October 2021 Edition, November 2021 Edition, December 2021 Edition, February 2022 Edition, March 2022 Edition, April 2022 Edition, June 2022 Edition, August 2022 Edition, October 2022 Edition, November 2022 Edition, December 2022 Edition, January 2023 Edition, February 2023 Edition, March 2023 Edition, April 2023 Edition, May 2023 Edition, June 2023 Edition, July 2023 Edition, August 2023 Edition, September 2023 Edition
---